Littomore Suites Bathurst
Located a stone's throw from the heart of Bathurst CBD, our hotel rooms and apartments are priced competitively for the service, location, comfort and value they offer.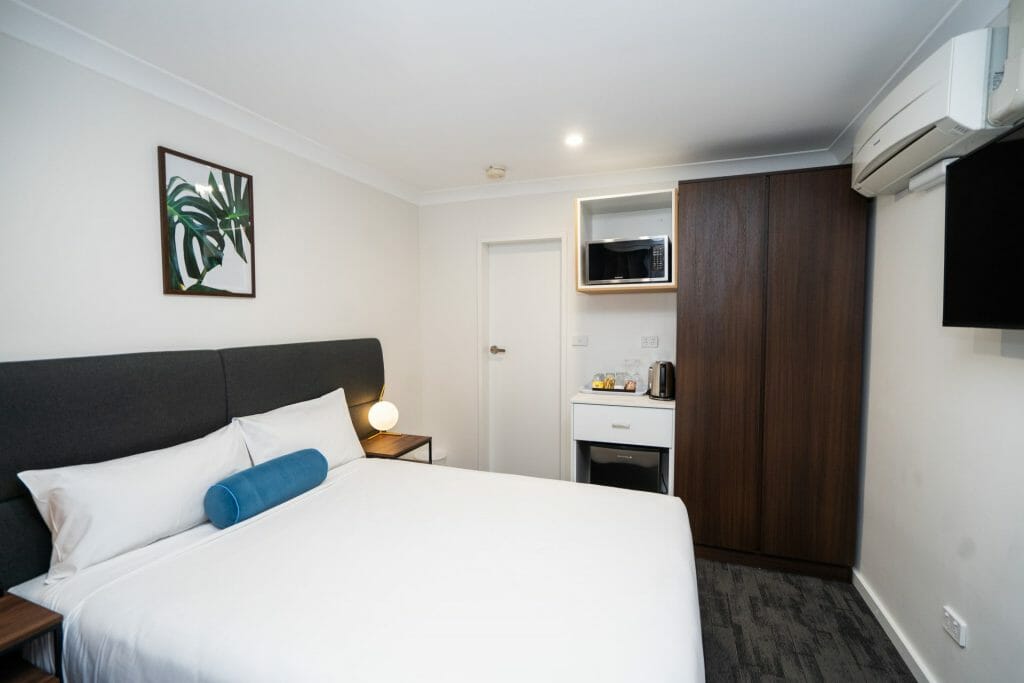 For a high-value room in Bathurst, our Standard rooms balance functionality with style to create a cosy and convenient stay. Standard rooms offer modern and stylish furnishings complemented by the flow of natural lighting from the nourishing NSW sun. Each standard room comes with a queen-size bed and all basic kitchenware to match the various needs of our guests.
Deluxe rooms are inherent in luxury and comfort with extra space and facilities to accommodate your stay in Bathurst with style. Balancing space, privacy and intimacy, our furniture and room finishing creates an atmosphere that encourages you to unwind and relax.
You can make the most of Bathurst's bustling restaurant scene with our chargeback meals options, or if you feel like staying in, you can utilise the rooms' basic cooking utensils and microwave. The dual air conditioning is ready to welcome you home from your day of exploring the city or office meetings.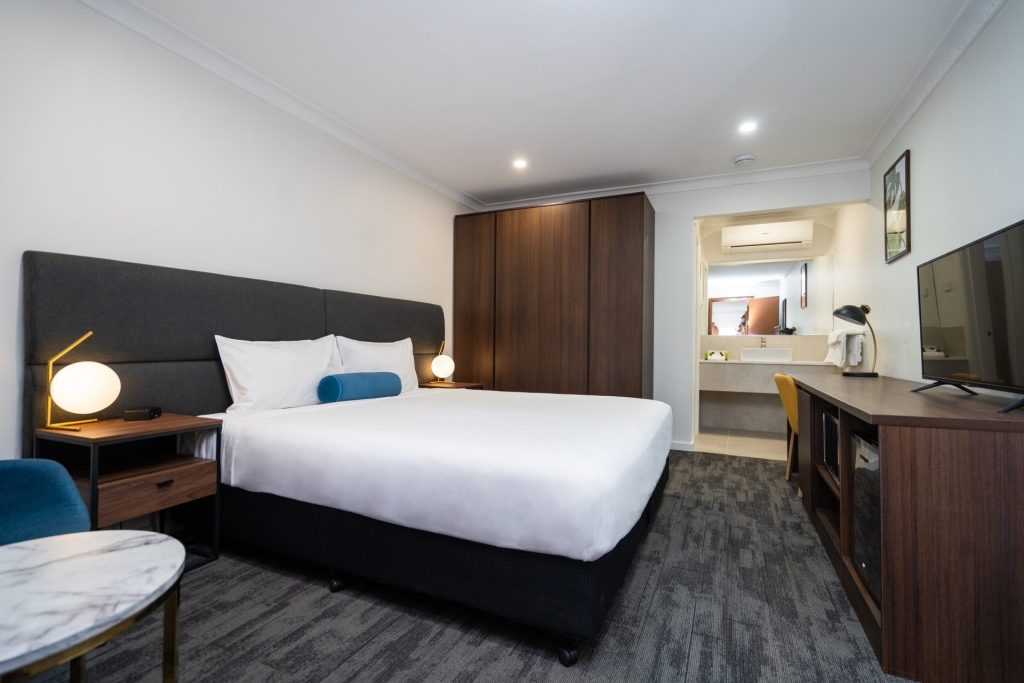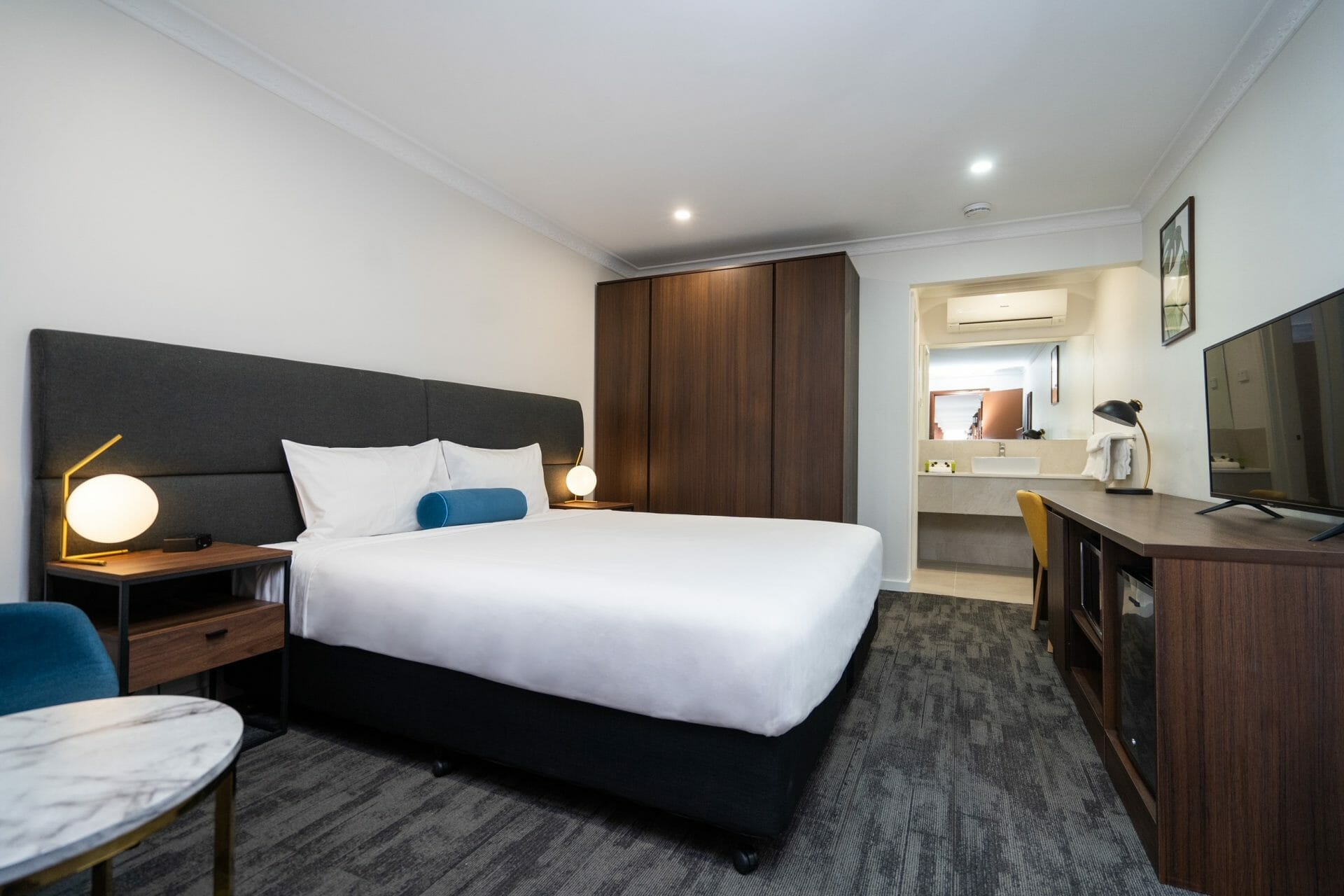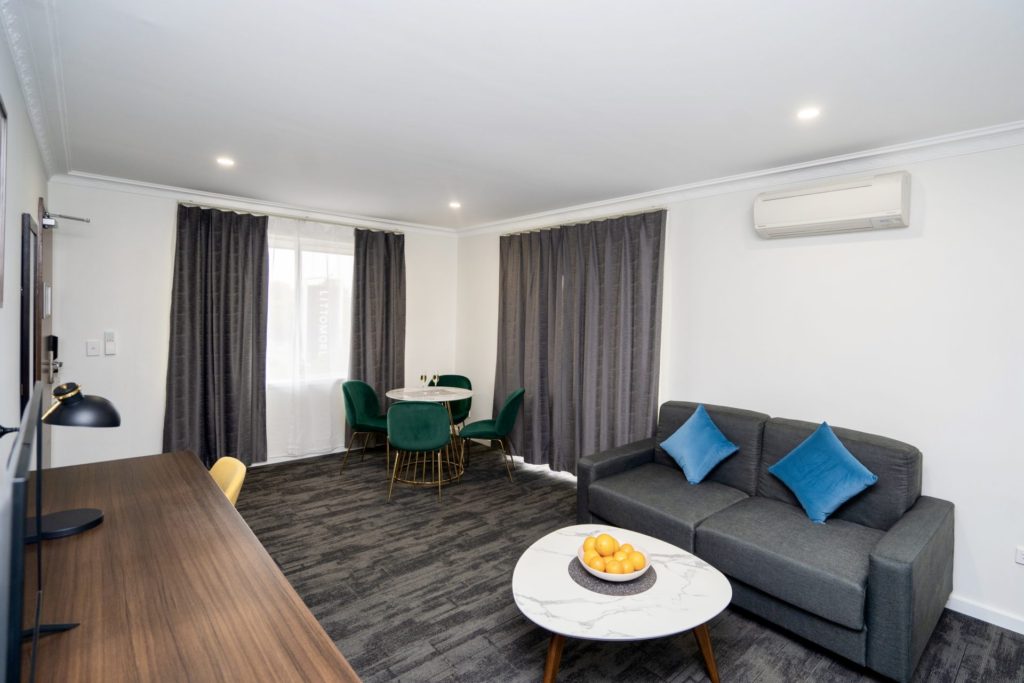 Travellers seeking complete candescence, comfort and luxury are invited to experience one of our magnificent executive suites. Executive suites are thoughtfully designed and furnished to serve as your home away for home, for individuals, couples or groups of three. An open floor plan will exceed your space requirements and emphasise functionality, while the furniture and features give an essence of luxury and privacy.
For the ones that want a little more space and autonomy over their stay, you'll feel most at home in one of our spacious self-contained studios. You can make use of your apartment kitchen with utensils, stovetops, a dishwasher, a microwave and dining space throughout your stay in Bathurst.
Studio apartments are cosy and comfortable, allowing space to work, restore, and rest. The facilities in this room pair perfectly with extended personal or corporate stays by providing you with the comfort and luxuries you have in your own home.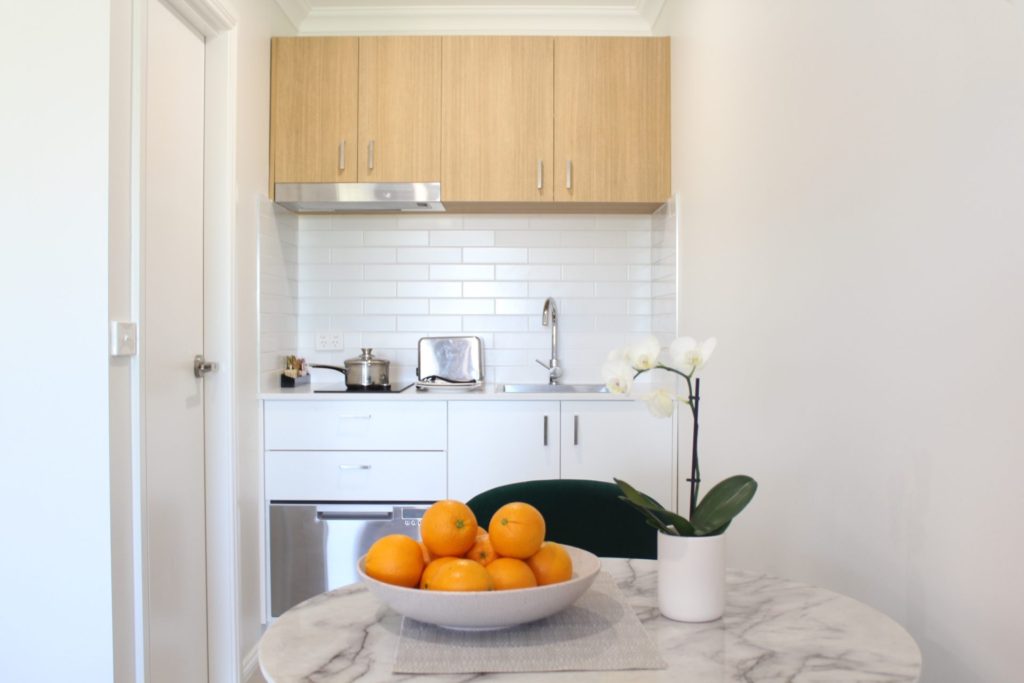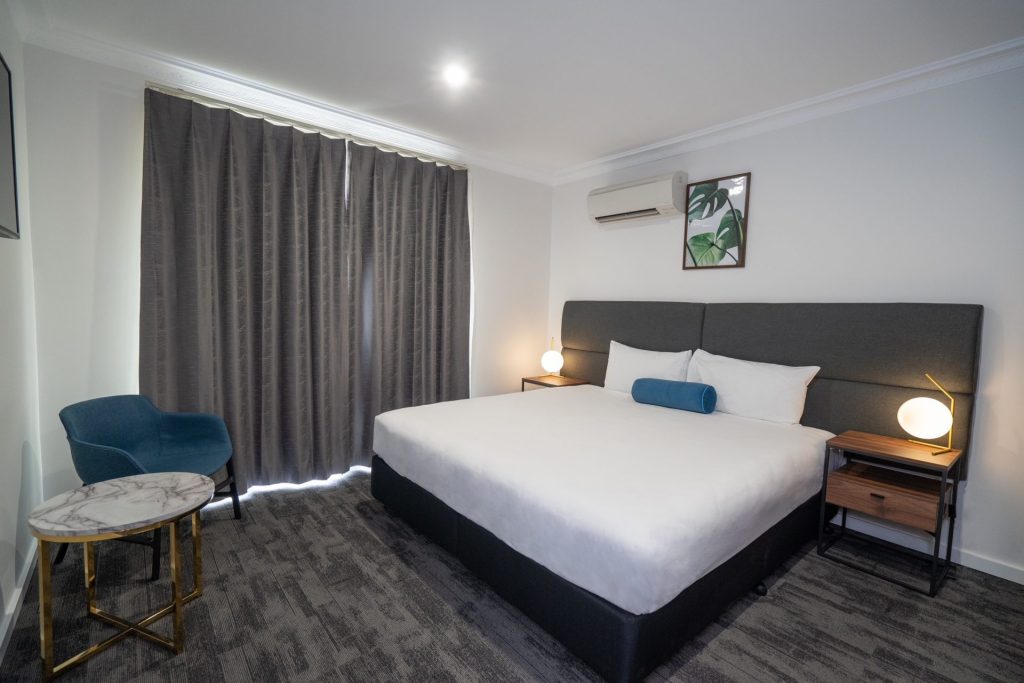 One-bedroom apartments are the most popular apartments for our extended stay, corporate stopover, relocation and wedding guests. The balance of simplicity and functionality this room offers helps you make the most of your stay while relishing in a luxurious and airy atmosphere.
The open floor plan floods the room with natural light and provides endless options to balance work and play. Zone into a TV show, read a book by the window, cook a sumptuous meal, lounge out on your luxurious king bed, and accommodate your friends with a sofa-bed guest add-on.
Our two-bedroom apartment can meet all of our travel essentials while the extra features help you really unwind and enjoy your stay. We offer multiple bedding options, access to the guest terrace and onsite gym, and chargeback meal options for our two-bedroom apartment guests.
With an open floor plan and separate bedroom areas, the space is optimally designed to allow families and groups to find their perfect mix of socialising and privacy. Your group can make use of the essential kitchen utilities to relax and share a meal together.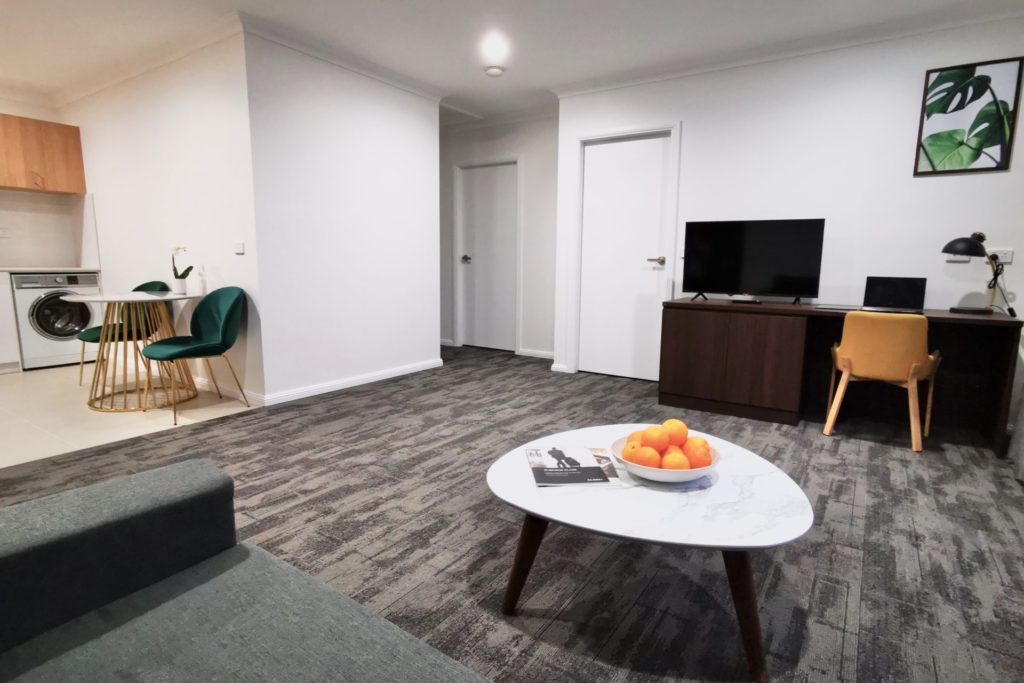 Our three-bedroom apartments are on the second floor and offer great living space. The apartment comes with a private balcony, a grand master bedroom with ensuite and a second separate bathroom. Choose from a plethora of bedding options to suit your group who'll feel right at home in the open floor plan that allows space to unwind and socialise.
Three-bedroom apartments are fitted with cooking essentials, a large dining area, and a comfortable lounge room that oozes warmth and comfort with contemporary fittings and natural light. The additional features of in-house laundry, a dishwasher, a full-sized oven and a fridge suit any group and family need.